Big Bay
Kitesurfing spot information
On the kitesurfing spot Big Bay you can always find a wave, although not often big. The swells will build up very far out and can then be surfed the whole way. Waves are incredibly clean just downwind of the rocks.
Good wave kitesurfing spot when the wind gets stronger. Big Bay itself is quite a narrow kitesurfing spot with rocks on the left and right. Windsurfers usually stay on the left side. Close to the shore you have long flat sections between the waves, which attracts also a lot of freestylers.
The wind tends to be a touch weaker than in Dolphin Beach and tends to arrive a bit later. When the wind gets very strong, it also tends to get gustier. In the evenings, please watch out during the sunset. The sun sets in your face when kitesurfing out and makes it difficult to see other riders. Big bay can get crowded.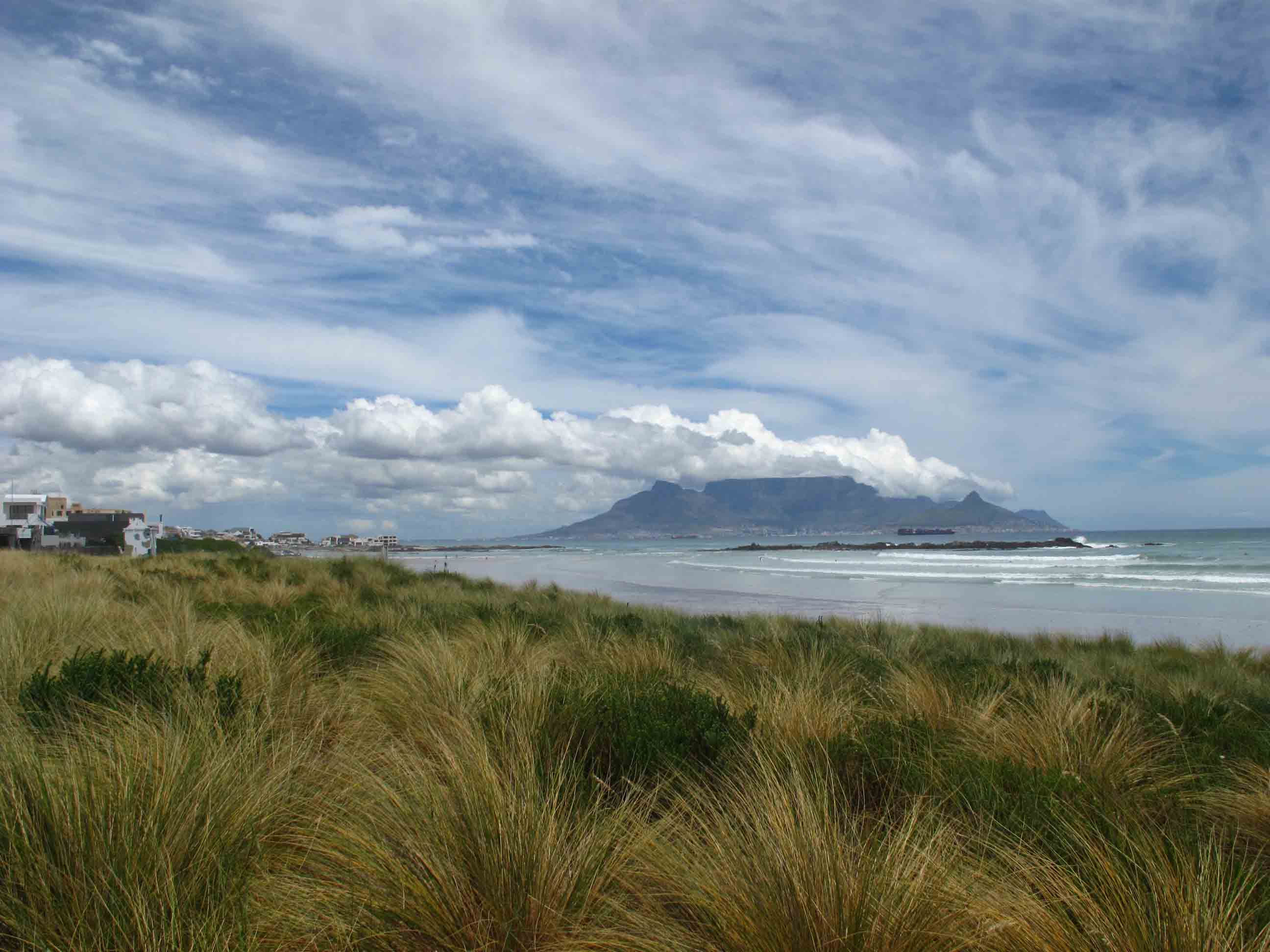 How to get there and rigging areas
From central Cape Town, take the N1. Take the R27 Paarden Island /Milnerton turnoff (Marine Drive). Continue along this road. Turn left at the traffic lights into the M14 (Marine Drive). Continue along this road until you see the Big Bay signs. Follow these signs until you reach a large parking lot. Park at the end closest to the beach. Rigging on the beach or on the grass next to the parking place.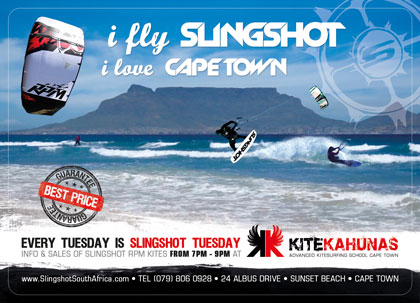 Wind forecast and map