Dolphin Beach
Kitesurfing spot information
Dolphin Beach is one of Cape Town's busiest kitesurfing spots. On a good day one can count at least 150 kites on the water at one time. Dolphin Beach is good for its waveriding and wakestyle. Wave swells between 1 - 3 metres. Watch out for riders at sunset as the sun sets directly in your eyes which makes viewing difficult.
Dolphin Beach also offers the nice benefit of the Blowfish restaurant for a nice cold beer and meal after a hard day of kitesurfing.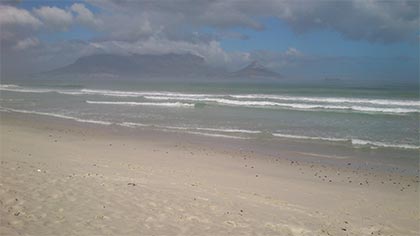 How to get there and rigging areas
From central Cape Town, take the N1. Take the R27 Paarden Island /Milnerton turnoff (Marine Drive). Continue along this road. Turn left at the traffic lights into the M14 (Marine Drive). Continue for approximately 300 metres, you will see the Dolphin Beach complex and Blowfish restaurant on your left, turn left, go around the traffic circle and turn right into the parking area. Dolphin Beach offers a good rigging or de-rigging area on the beach or on the grassy areas behind the car park.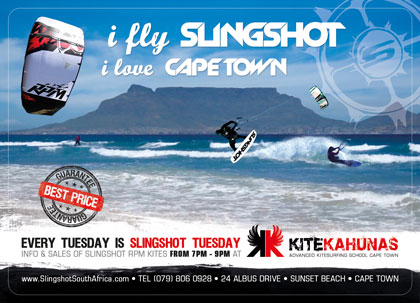 Wind forecast and map