Langebaan Shark Bay
Kitesurfing spot information
A fantastic spot to learn kitesurfing with large open areas and mostly waist deep water. The water is warm in the summer and always very clear. Shark Bay (not called Shark Bay because of any dangerous sharks) is the perfect locations for all water based beginner lessons and flat water riders. The water can be choppy and unfortunately lots of traffic on good days, and therefore not without hazards.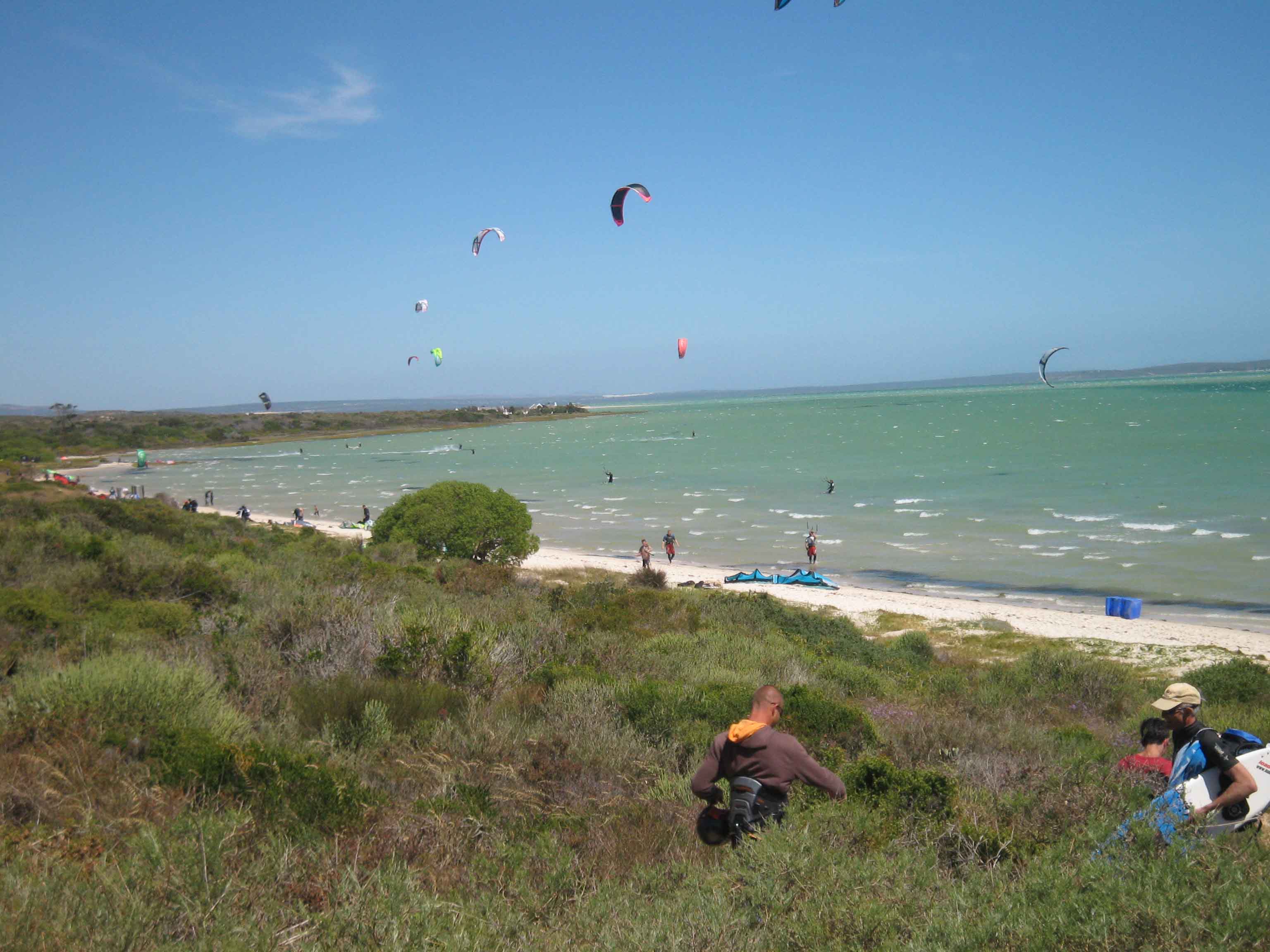 How to get there and rigging areas
ATTENTION: For beginners, learning in Shark Bay is only good until you can waterstart (days 1, 2 and 3 of your learning). Thereafter we recommend the KITEKAHUNAS Downwind Method. Shark Bay is not suitable to learn riding upwind, if you try it is actually rather dangerous and many accidents happen there. Please read about the KITEKAHUNAS Downwind Method here: Kitesurfing course B, C and D.
From Bloubergstrand, drive north (with the sea on your left). At the intersection with the R27, turn left, drive to Velddrif. Follow this road for about 60 km, until you reach the Langebaan turn off at the Caltex Garage. Turn left here, and follow the road in to the town. At the main intersection continue straight and towards the end of town you have to turn left. After 500m turn right at the stop sign. There is parking along the dirt road. Rigging on the grass next to the lagoon. There is not much beach along the banks of the lagoon.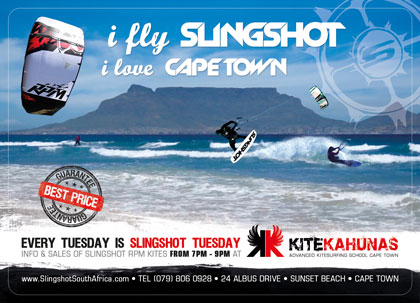 Wind forecast and map