Kitesurfing Hotel Cape Town
for your Kiteboarding holiday incl. storage in Blouberg - Table View - Sunset Beach - Big Bay
As an alternative to our beautiful apartments in the Kitekahunas Beach House, located directly on the beach in Sunset Beach, Cape Town, you may want to opt for the Kitesurfing Hotel next door, also directly on the beach, during your advanced kitesurfing course. The Kitesurfing Hotel is also available without booking a course, i.e. for accommodation only, with breakfast, for kitesurfing or windsurfing.
As an optional extra, you can book KITEWISE - guided and safe kitesurfing in a group together with the accommodation. Expect the following:
The Kitesurfing Hotel is one of our neighbouring houses, also directly on the beach.
Most rooms are sea facing.
You can opt for single rooms.
We will do the booking for you, so no worries here.
Breakfast is included in the Kitesurfing Hotel and you can book for dinner in advance.
More information on request.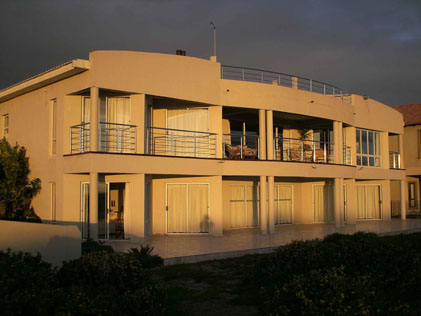 Walk right onto the beach from your kitesurfing hotel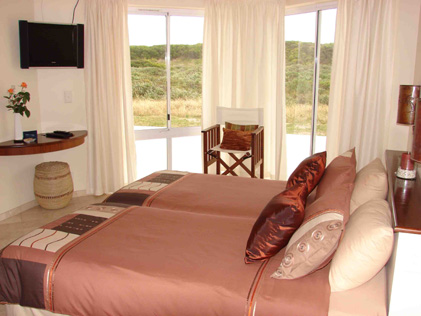 Room with Ocean view in your kitesurfing hotel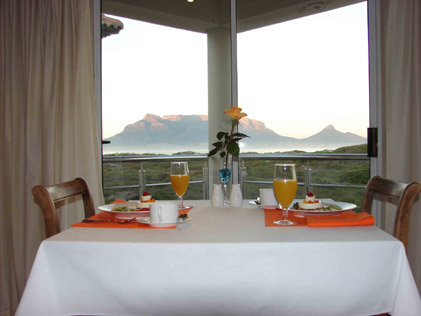 The view while having your breakfast in the Kitesurfing Hotel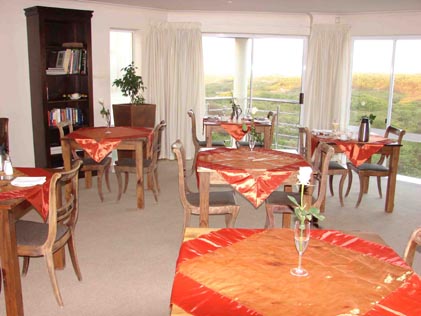 The dining room in the kitesurfing hotel in Cape Town
Prices for the Kitesurfing Hotel:
September - 15th December
R 1840 for 2 persons with breakfast
R 2040 for 2 persons with breakfast (ocean view room)
16th December - 31 March
R 2000 for 2 persons with breakfast
R 2280 for 2 persons with breakfast (ocean view room)
Enquiries and bookings for the Accommodation is here >>
You can also book our A+B+C+D Beginner Kitesurfing Crash Course or

FURTHER KITESURFING ACCOMMODATIONS: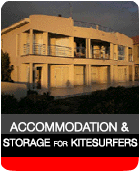 To see suitable dates and the wind season for kitesurfers and windsurfers please go here: