Kitesurfing Guesthouse Sunset Beach (Cape Town)
for your Kiteboarding holiday incl. storage in Blouberg - Table View - Sunset Beach - Big Bay
This Kitesurfing Guesthouse is directly situated on the beach at Sunset Beach. It is about 200m upwind from KITEKAHUNAS. The guest house unfortunately needs some renovations.
Continental Breakfast is included
Free WIFI
Secure parking
Laundry service
Swimming pool
Single usage of room possible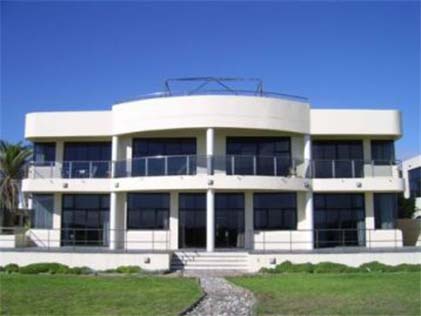 Picture taken from the beach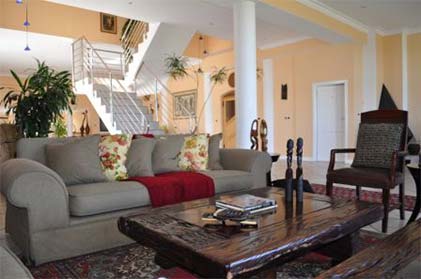 Community area in your Kitesurfing Guesthouse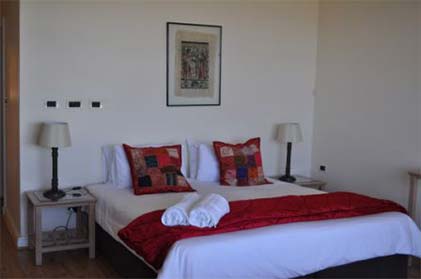 A room in the Kitesurfing Guesthouse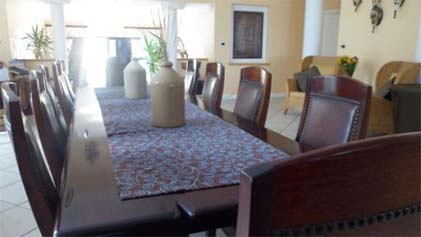 The dining room in the Kitesurfing Guesthouse in Cape Town
Prices for the Luxury Guesthouse:
All rooms are double
R 1200 per room per night (EUR 80)
Our recommendation: Stay with KITEKAHUNAS in our NEW KITE VILLA - the ultimate KITESURFING GUESTHOUSE. Stay directly at our school, together with the other kitesurfers. Luxury guesthouse with salt-water swimming pool 50 meters from the beach. You do not need a car. Restaurants and the City Bus station is in walking distance.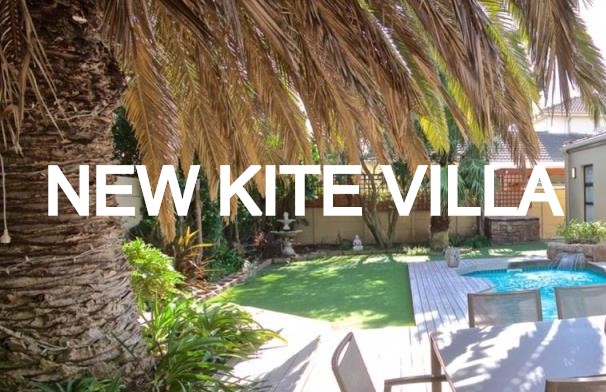 From EUR 49 sharing. From EUR 99 for a luxury double room. Enquiries and bookings for the KITE VILLA - Kitesurfing Guesthouse >>
Enquiries and bookings for the Accommodation is here >>
You can also book our A+B+C+D Beginner Kitesurfing Course or

FURTHER KITESURFING ACCOMMODATIONS: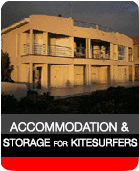 To see suitable dates and the wind season for kitesurfers and windsurfers please go here: